"Oshin" is japanese TV drama series aired in 1983.  I summarized story of the drama in English.  The original author is Sugako Hashida, and the drama has the highest audience rating of drama show in Japan.
When you click a letter in the contents, it links to that chapter.
What is Oshin?   → Oshin is a drama depicting the life of a Japanese woman lived in the 20th century.
Is Oshin a true story?   → This is fiction. However, the author made a story based on the actual events.
Actor: Ayako Kobayashi, Yuko Tanaka, Nobuko Otowa, Shiro Ito, Pinko Izumi, Michio Oji、Masatoshi Nakamura,Terumi Azuma, Teruko nagaoka, Tsunehiko Watase, Shiro Namiki, Eri Watanabe, Ishimatsu Gattu, Kazuko Takamori, Harue Akagi, Shinji Yamashita, Yoshiko Tanaka, Misako Tanaka, Goro Ohashi  other
1. Oshin Childhood(Episodes 1-36)
Grow up in  peasant farmer (Episode 1-7)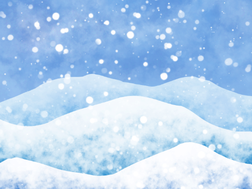 Oshin ,Shin Tanimura, was born in 1901 in Yamagata Prefecture, northern Japan.Her parents were poor peasants. 
When she was 6 years old, she was looking foward to going to school.While, parents were sufferd from bad harvest and debts, and Oshin's two older sisters were already working as a maid.
Among them, Oshin's mother got pregnant with her seventh child.There wasn't enough food to eat, so father told her to work.
Mother opposed, but Oshin noticed her grandmother pretended to be ill and gave her meals grandchildren, so she decided to work.
On the cold day of early spring, Oshin left her home and went down the Mogami river by ruft to a master's house. ※The annual salary of Oshin was 60 kg of rice. Rice is Japanese staple food.
Work at a timber wholesaler as a maid (Episodes 8-20)
Oshin mainly worked as a baby-sitting in a timber wholesaler, while enduring the strict instruction from Tsune, a chief of maid.
She worked hard from early morning to night, rice cooking, laundry,bath cleaning.
Luckily, the master approved Oshin to go to school while baby-sitting a baby.
Oshin became able to write characters with the help of a kind teacher, Matsuda, but gave up to go to school by bullying.(A bully said "I will hurt the baby".)
In addition, Tsune was angry that "Oshin stole the money" . (It turned out later, but it was misunderstanding of Tsune)
And Oshin was taken her silver coin by Tsune. The coin was an amulet from her grandmother.Oshin losed patience, and escaped.
On the way to walk in the snowstorm, Oshin fell over, but a young hanter helped her. His name was Shunsaku and was a fugitive soldier and lived in remote mountain.
Oshin spent the winter with enough food, and the kind Sunsaku taught her how to write. she was very happy.
Work at a rice wholesaler as a maid (Episodes 21-36)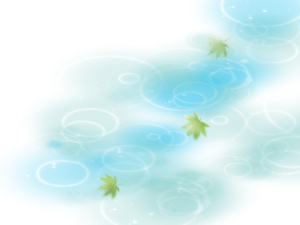 Although Oshin was able to return to the home in the spring, her family was still very poor. Her father planed migration to Brazil. (After all it wasn't executed.)
Born baby,Sumi, was adopted out, and mother went out to work  as a bar hostess in Ginzan hot spring town.
Oshin were determined to receive a new work for her household. Before new job, Oshin went Ginzan hot spring on foot to meet mother. Oshin got a Kokeshi doll by mother.  (Kokeshi is japanese folkcraft goods.)
The next employer, Kagaya, a rice wholesaler, was a wealthy family. Oshin felt a difference in status. There were a little girl Kayo who was same age with Oshin. 
Oshin was surprised Kayo was dressing beautiful Kimono to go  to school with her maid. And Oshin was impressed she, as a maid, could eat enough food. 
Her job was a baby-sitting. She also did other work actively.
Before long, Oshin got along well with Kayo.
In addition, a considerate Kayo's grandmother,Kuni, teached study to Oshin.
Oshin was cherished by Kagaya's family and kept working.
■more detailed plot
2. Oshin Youth(Episodes 37-86)
Oshin become 16 years old (Episodes 37-48)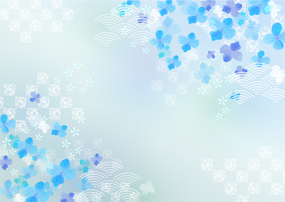 Time passed and Oshin became 16 years old. She was being relied on as a chief of maid at Kagaya. She also helped wholesaler accounting.
One day, Oshin became acquainted with Kota Takakura, an activist of the peasant movement. Oshin fell in love with Kota.
However, Kayo also loved Kota, and Kayo selfishly followed Kota when Kota return to Tokyo .
Oshin hided the reason for Kayo's disappearance. So Oshin became hard to keep staying in Kagaya.
And having refused to matchmaking, so Oshin quit her service at Kagaya and returned to her hometown.
In the home town, Oshin's family was still suffered from debt,
and Oshin's oldest sister, Haru sufferd from lung injury from overwork in a yarn-making factory and passed away.

Her father instructed for Oshin to work at the restaurant, which was introduced by mediator.
However, she leaved her hometown to fulfill her sister's dream of becoming a hairdresser. 
Become a hairdresser in Tokyo (Episodes 49-86)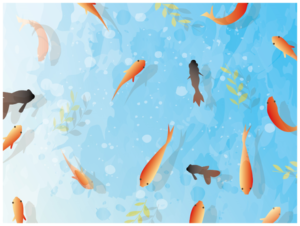 After training under a cosmetologist teacher,Taka Hasegawa, in Asakusa, Tokyo,
Oshin was active as a Western-style hairdresser and got good customers such as night club hostess.
(And she was able to meet Kayo again.)
However, she sent most of her salary back home and overworked her body. And parents were able to build a new house.
But it was a home for her brother,Shoji, and his new wife, and parents kept living in a battered house.
During such hard work, Oshin received a enthusiastic approach from Ryuzo Tanokura.
He was an acquaintance of Oshin's customer and operated a luxuary fabric wholesaler.
Despite Ryuzo's mothers opposition, they got married and gained happiness. At that time, Oshin was 21 years old.
3. Oshin Time of trial(Episodes 87-136)
Married life in Tokyo (Episodes 87-116)
After marriage, there were various things such as Oshin's father's sudden passing, the wholesaler in financial trouble, the birth of son,Yu, conversion to a children's clothes shop.
But Oshin and Ryuzo spent a fulfilling days with a help of Genuemon, he was servant of Tanokura family.
However, in the 1923, They were struck by the Great Kanto Earthquake. Sadly, Genuemon passed away to help Yu.
Oshin and Ryuzo moved to husband's hometown.
Live with husband's paren

t
(Episodes 117-136)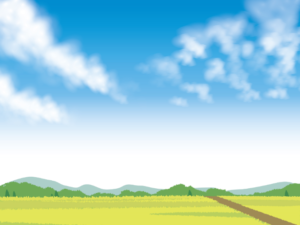 In husband's hometown, Saga, the mother in law, Kiyo, hated Oshin.
Kiyo instructed Oshin and Ryuzo to live in the storage room, even though other rooms were open.
Oshin engaged in farming all day long, but her meal was worse than other families.
When Ryuzo washed his son's diaper, Kiyo said "Oshin was using her husband" with disgust.
Kiyo maked Oshin a villain about everything. Oshin spent hard days.
At that time, Oshin got pregnant with her second child. She tried to escape wtih a son to Tokyo for freedom.
However, the peasant's wife, Sawa, was worried about Oshin's physical condition, so she told the plan to Ryuzo.
Ryuzo pursued Oshin and tried to took his son away from her. Oshin got a blow and fell.
She suffered a serious injury to her right arm.
After reporting pregnancy, Kiyo also bullied Oshin.
Kiyo said, "Oshin said that her arm doesn't move because of injury, but I think Oshin must be just lazy."
Oshin was exhausted by heavy labor farming work, and when she was sick and was absent. Kiyo said, "Oshin is lazy."
4. Oshin Independent(Episodes 137-185)
Live independent (Episodes 137-155)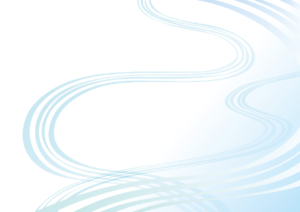 At the same time as Oshin, Ryuzo's sister, Atsuko, was scheduled to give birth homecoming.
Kiyo cared about the saying, "If you have two births in one house, you have a bad luck."
So Kiyo instructed Oshin to live in a hut outside the house.
The day passed, on the night of the typhoon, Atsuko's labor pains started. She had a difficult childbirth.
Ryuzo went to call a distant doctor. Everyone was busy.
At the same time, nobody noticed Oshin, who was in the hut and suffered from labor pain, and she lost her baby's life.
Oshin realized that she could not give birth to a child here.
So she told Ryuzo "I hope live with you again someday" , and left Saga with her son.
After returning to Tokyo, she moved to a hairdressing teacher,Taka's house.
But She couldn't move the injured right hand finely and gave up the hairdressing job.
After that,  with the help of Ken, street vendor, who was taken care of in the old days, Oshin started food stalls.
However, Ken's wife suspected Oshin and Ken ar flirt, Oshin stopped doing business and returned to her hometown, Yamagata.
In her hometown, her brother and other family were still living poor and Oshin was not comfortable.
Around that time, Oshin was informed Kayo's grandmother was dangerously ill. Oshin went to Kagaya with her son.
Open a restaurant(Episodes 156-169)
Oshin was able to send off Kayo's grandmother.
(When Kayo was in Tokyo, she lived with Kota, but Kota went out without contact and did not come back. Kayo's little sister passed away of illness., so Kayo returned to her home and got married.)
Kayo suggested to Oshin "Why dont't you do business in a vacant house owned by Kagaya?"
Oshin started a set meal restaurant. Oshin struggled, and the business went well.
At that time, Oshin met again Kota, who came the town for the peasant movement.
Kota worried about the hardship of Oshin, becase Oshin have to attend drunken customers at the restaurant and she makes a living alone and support her children.
Kota introduced the work of the fish shop to Oshin.
Oshin closed a restaurant and moved to Ise in Mie Prefecture.
Peddling fishes in Ise and meet again husband(Episodes 170-185)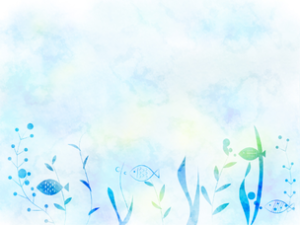 In Ise, Oshin and her son lived in Hisa's house. She was a relative of Kota. She bought and sold fish.
With heavy labor and various ideas, Oshin got a good customer. She was gifted in business.
Several years have passed, Oshin's husband, Ryuzo visited her.
Ryuzo failed in the reclamation business due to the typhoon, and he dropped in to say goodbye to go to Manchuria in search of a new world.
However, Ryuzo changed his mind when he saw Oshin's struggle. Ryuzo decided to live with Oshin again.
In 1931, the eldest son, Yu entered elementary school. The next year, the second son, Hitoshi, was born. and Oshin's mother passed away of illness.
In the midst of recession, Oshin worked hard to do fish shop business. One day, Oshin was notified of Kagaya bankruptcy.
Kayo's husband made a big loss on futures trading and he taken his life . Kagaya's family seemed to be missing.
5. Oshin War era(Episodes 186-225)
Kayo's end(Episodes 186-197)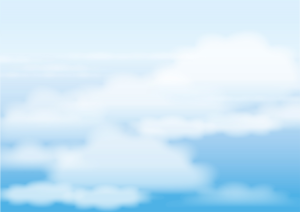 About a year later, Kota found out where Kayo was. Kayo was forced to work in Tokyo for debt and got sick.
Soon after meeting Oshin, Kayo passed away. Since Kayo's parents had already passed away, Oshin took over Kayo's son, Nozomi.
On the other hand, Kota had been imprisoned for six years. (The state police controlled the peasant movement strictly.)
※After leaving prison, Kota got married to the sakemaker's daughter and lived in Ise. ("Sake" is rice wine.)
In 1935, Ken visited Oshin's house. Ken took a 10-year-old girl. An acquaintance asked Ken to take the girl to Osaka where she work.
That girl, Hatsuko, was in the same hometown as Oshin, and she was struggling with poverty.
Oshin adopted Haluntsuko because she thought that Hatsuko was similar to Oshin.
Furthermore, Oshin gave birth to a girl at the age of 36.
There were 5 children in the house. (Yu, Hitoshi, Nozomi, Hatsuko, Tei)
Lose husband and son in war(Episodes 198-225)
In 1938, On the advice of Ryuzo's brother, Kamejiro, Ryuzo started the task of putting the fish into the army. Kamejiro was a soldier.
When childhood, Oshin heard the pain of war from Shunsaku who saved her life.
So, Oshin was opposed to cooperating with the military, but Oshin respected Ryuzo's intention,and permitted.
And they closed the fish shop.
Japan plunged into wartime. Many ordinary people became troubled with the shortage of daily necessities.
However, because Oshin's family was doing military-related work, they lived an affluent life.
However, the war is prolonged, and the eldest son of a university student, Yu, joined war and passed away.
Immediately after the end of the war, Ryuzo regretted he had cooperated with the military and taken his life.
Oshin was shocked at the loss of two people. It was very hard for her.
However, the second son was participating in the war, Hitoshi returned safely.
Hitoshi worked responsibly with resale of goods and helps her life.
The following year, Hisa, who had been evacuated, returned to Ise.  Hisa asked Oshin, "Would you like to do fish shop again?"
Oshin reunited with Kota and finded hope.
6. Oshin Make a comeback(Episodes 226-261)
Resume a fish shop(Episodes 226-250)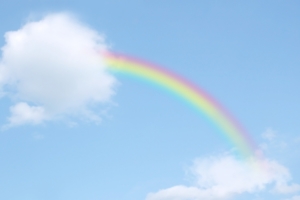 In 1950, five years after the end of the war, Oshin set up a fish shop.
Hatsuko was shocked by the end of Yu, and was missing. (Yu and Hatsuko loved each other.)
Oshin found Hatsuko and took her back from Tokyo, and was finally relieved.
However, Nozomi left the house for pottery training and Hitoshi got a job in Tokyo.
Oshin ran a fish shop with Hatsuko.
After a while, Hitoshi came back home. he didn't get the job he wanted because of his academic background.
In addition, Oshin received the land in front of the station from Yu's comrade, Kawamura.
(Mr. Kawamura became rich in business and equity investment. He hoped to do something for Oshin instead of Yu. And He transferred his land to Oshin.)
So Oshin opened a new fresh food store at that location.
During that time, Hitoshi got along with Yuri,household helper. However he offered to marry Michiko. Michiko's house was successful and rich in business.
Oshin was furious.
※Yuri was hurt and left the house of Oshin. Yuri came to work in the pottery studio where Nozomi is working. They get married later.
Feud with daughter‐in‐law(Episodes 251-261)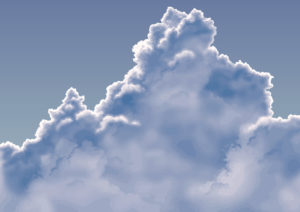 In 1955, Hitoshi got married to Michiko. Michiko started living in Oshin's house.
Oshin respected her sense of values ​​and made a compromise.
However, Michiko was preppy, so she didn't want to help the store business.
The relationship between Oshin and Michiko does not go well.
When Michiko said "I feel painful to manage the family budget with less money.",
Oshin talked about the experiences of Oshin's hardship story.
Then Hitoshi said, "It's an old story, I don't want to hear it again, I hope you to give Michiko enough living expenses."
Oshin loses words.
Furthermore, when the store's new opening opens soon, Michiko got pregnant and went her parent's home.
The new store has introduced a self-checkout.
※This store was originally planned by Michiko's father and Hitoshi. Michiko's father was going to invest money.
However, Oshin didn't want other people to do something selfish, so she made her own money and opened the new store.
7. Oshin Ending(Episodes 262-297)
Business expansion and family change (Episodes 262-284)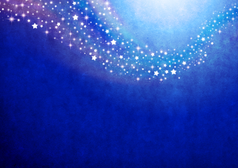 Oshin's daughter, Tei, helped with the store's new opening. She felt the greatness of working and quit university to work in a store.
And, She married Sakita. Sakita was a store clerk and was a friend of Hitoshi.
On the other hand, Michiko gave birth and returned. And she said, "I can't do housework because I'm going to dedicated to childcare."
Oshin and Hatsuko and Tei were stunned.
In 1967, ten years had passed since the opening of new store.
The 67-year-old Oshin continued to manage the store. (She had ceased to live with Hitoshi's family.)
Hitoshi wanted to expand the store. Oshin respected his idea and increased the number of chain stores under Mie Prefecture.
On the other hand, Nozomi raised his pottery's arm. Oshin gave Nozomi a studio.
However, his wife's Yuri passed away in a traffic accident. She left her 4-year-old son, Kei.
At that time, Oshin told Hitoshi not to come to the funeral.
And Michiko became know the relationship between Hitoshi and Yuri. Marital relationship deteriorated.
(Michiko returned parent's home for a while.  and Hitoshi often stayed outside. And his son, Takeshi, did evil and was guided by police.)
Hitoshi and Michiko realized their immaturity caused their son's problems.
They asked Oshin to live together again.
Oshin accepted. And again, Oshin lived with them.
Oshin kept a moderate distance to Michiko. She lived in her room doing her favorite things. Oshin was happy.
(Taking this opportunity, Hatsuko became independent, and opened a handicraft store.)
(Ending) Kota saves the Tanokura family from the predicament(Episodes 285-297)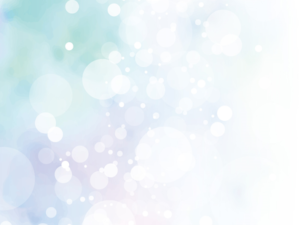 Time has passed, Oshin became 81 years old. She retired from the management and became a vice president.
At the birthday party of Oshin, the family gathered.
Hitoshi announced that it will open a large store at the 17th store of Tanokura Supermarket.
Oshin strongly opposed the store opening. Because the place of the new store was near the grocery store which Kota's family runs, Oshin thought Kota's family will suffer from sotre management.
However, Hitoshi said, "Mother may indebted to Kota, but it has nothing to do with opening a store."
And Hitoshi opened a new store.
The day before the opening of the 17th store, Oshin heard from Kota. "It seems that Large supermarket will open a new store near Tanokura supermarket 17th store. My son and stores in the whole area will sell the land to the Large supermarket."
If the Large supermarket opens, it is visible  the Tanokura supermarket will decrease sales.
Oshin didn't feel like celebrating the opening of the new store.  She went on a trip without saying anything to the family.
When Oshin came home from the trip, Hitoshi asked Oshin to intervene with Kota.
However, both Oshin and Kota had ​​leaved the store management to children. So they did nothing.
The sale of land to a large supermarket was advanced. Then, a large supermarket opened, and Tanokura Supermarket soon became difficult to manage.
The store was approaching bankruptcy, and Michiko wanted to divorce.
However, Oshin told Hitoshi, "If you don't want to break up, tell Michiko so."
Thanks to Oshin's advice, Hitoshi could avoided divorce.
Just before the store went bankrupt, the 17th store buyer appeared.
The competitor's major supermarket wanted to use the building as a sister store.
This was mediated by Kota.
The Takura family was saved, avoiding bankruptcy.
While OShin was visiting the grave, she happened to meet Kota.
The two taked a walk along the coast of Ise while talking about their past lives.
Finish
■あわせて読みたい
Oshin まとめトップページ